WHAT IT TAKES TO BE A PART OF TEAM PINK FISHING!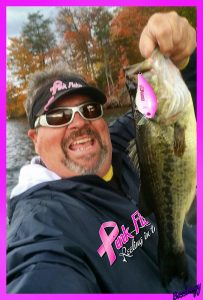 I've been laid up and not able to fish or in fact leave the house lately, so I took this opportunity to do some recruiting here in the North East. We have a number of dedicated anglers here in Connecticut, and these folks always show how hard they work for their causes by posting on Facebook. After speaking to a few people, I realize that not everyone knows what kind of special person it takes to be part of PINK FISHING. Some think we are an elaborate organization of sponsored anglers, but that is simply not the case. We are folks who share a love for fishing and a desire to see the scourge of breast cancer eliminated.
To join the PINK FISHING Family, go to the following website to apply for a Team Membership, you will be checked and your credentials verified. Once your Team Membership payment has been processed, you will receive a membership kit containing hat, decals and additional perks. You can then begin to help promote Breast Cancer Awareness in a variety of ways, such as putting a sticker on your boat or truck, handing out brochures or decals, talking at promotional events and tournaments, or even hosting your own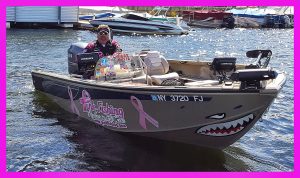 promotional event or fund raiser. As one of the few Pink Fishing leaders here in the northeast, I've spent a great deal of time recruiting new members in order to have the numbers to hold events and raise money. For me this is a labor of love, as many have of us have lost someone close to us due to this horrific disease. Our only compensation is thanks, and that is more than enough. If we in some small way contribute to the Cure for Breast Cancer, we will have been well paid!
Thanks, Bob Mollergren, PINK FISHING Elite Pro Staff
Bob Mollergren was the first member of TEAM PINK FISHING and never looked back making it to our Elite Pro Staff. He set the standards for everyone after him! He passed away on September 27, 2017 and his memory lives on through the PINK FISHING FAMILY!