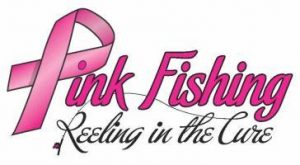 Battle of the Borders
October 21, 2017
*Big Bass Tournament
*Silent Auction
Event Name: "Reeling in the Cure"
Event Date: October 21, 2017
Entry Fee: Big Bass – $50
Registration and Take off: Schooner Creek Resort
Registration: 6:00-6:50 am Take off: 7:00 am
(All proceeds go to National Breast Cancer Foundation)
GUARANTEED 1st Place Cash Payout
Pink Out – Wear PINK and be entered in a special drawing!
Raffle – $5 a ticket or $20 for 6 tickets
Trophies/Plaques will be awarded to all 1st place winners
Family, friends, and Survivors will be there to share their stories and answer any questions you might have.
For more information about Tournament
or Donating for the Cause contact:
Kristina McCulloch
Team Pink
or Text: 479-262-4790
Forms and Registration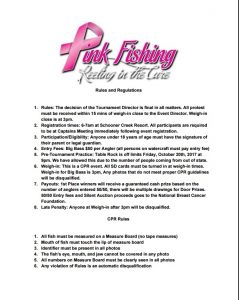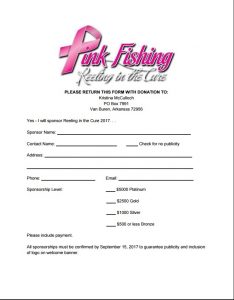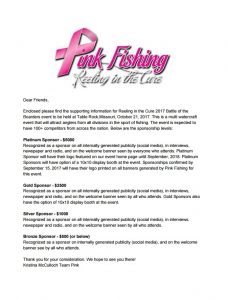 Sponsors
Coming soon!