Karen Kautz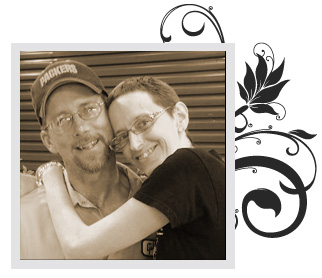 Hello My Name is Karen Kautz and here is my story. When I first read that Pink Fishing features Reel Inspiration stories I was very excited to share how my journey through breast cancer and love of fishing brought me to my husband.
My journey through Breast Cancer began in August of 2009, when I received a call at work telling me I had Breast Cancer. That day I was very lucky that someone I knew was shopping where I worked and was there to hold me tight as I cried. I met with my surgeon the very next day and he told me from the start "We got this!" I was so nervous but on September 14, 2009, I had a left mastectomy with reconstruction surgery right after. Then I endured grueling months of appointments, chemo, and radiation. I went through 8 weeks of 1 chemo regimen and 8 weeks of another. I was single and living with my dog, Jack, my yellow lab. My parents helped as much as they could but it was a tough road. I lost my hair and much of my self esteem. I had lost weight which made me look very unhealthy. I kept a journal on Caring Bridge.
I was very nervous about putting myself on a dating site but I decided to give it a go. I put my profile on a site called Plenty of Fish. I decided on a few things to say with no hope of finding someone because I felt no one would want a bald girl with cancer. I posted on my profile that I enjoyed fishing. Well I was contacted by Mike. Ten days later we met. It was an icy cold day in Wisconsin and I had to wear a warm hat. I was so nervous. The date lasted 6 hours and we have been inseparable ever since! It was true love from the very beginning. I couldn't believe he didn't care that I was bald!!! He loved me for ME!!! Our love continued to grow as I went through my last chemo treatments and began my radiation. I would have late appointments for radiation and would call him after. He always asked how I was and how could he help me. I kept saying "Is this guy for real?"
I was declared in full remission in May of 2010 and couldn't wait to call Mike and tell him! That weekend he came up and we celebrated with a cake!
We began fishing together as I gained strength. He was an excellent instructor. He was so patient with my fishing skills. We began our life together, Living, Laughing, and Loving every day!
Well as of June 2012, we are now married and madly in love!
Our story picks up in April 2014 when I had an MRI that my cancer had in fact returned to the brain. I had to call Mike at work and he couldn't get to me fast enough! I was put on the fast track to have the tumor removed on April 28th, 2014 robotically. I was in the hospital for 3 days and Mike went home one night and was allowed to bring up the other love of my life Jack our Yellow Lab. I would reach over to Mike in the middle of the night to feel his pulse and heartbeat. He was my calming down and even made me laugh during such a serious time in my life!!!
Fast forward to September and I have now several tumors, I now have tumors on the Brain, Spine and back. Mike has taken off of work but will return shortly. I took care of a dying husband in 1997, but never knew how much strength I had until I saw it in Mike's eyes in the past few months. He is my Rock, My World and my Pulse and heartbeat no matter what!! I am determined to beat this once and for all and with the love of a lifetime by my side…I will!!! Not many couples can say they have been through 3 rounds of Cancer in 4 years. We can! I have taken up photography as a hobby and hope to have at least one of my pictures in Cancer Center across America. Not an easy goal considering my new diagnosis but one I work for every day because Cancer isn't fun and if I can take someone's mind off of it for a little while, I've touched a life.
We embrace each day and still love to fish. Mike has now become a Charter Boat Captain and I am proud to be his First Mate. Keep Reeling for a Cure Pink Fishing and Thank you for letting me share my story!