Christine LOŸS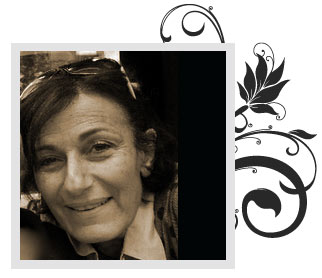 Hi, I am Christine LOŸS
I have been a cancer survivor for 8 years now. It hit me at the age of 52. It was the worst time of my life because I had just split off in September with a long term boy-friend and closed the company I was running with him. No companion, no job left…
At Christmas time, I had my annual smear exam and my gynecologist showed some sign of worry when she palpated my breast. She sent me straight away to the radiologist to have a mammogram processed. That is when I was told that there was a clear cancer tumor in one of my breast. I had the impression that I was finished. In spite of the amazing love and dedication of my two sons and my brother who looked after me with incredible patience and assiduity all along the surgery, the chemotherapy and the radiotherapy which followed, made me feel like I was dying. Cancer meant death to me. The side effects of the drugs were devastating, vomiting, hair loss, no energy at all… I was very surprised every morning to be still alive. This lasted much longer than the treatment itself… Only about three years later, two years after the end of the treatment, I started thinking that if I were still alive; I should do something with my life…. Energy had gradually come back and I started contacting my old friends and get new ones, both categories did not know anything about this horrible rupture in my life. I felt safer with those who did not know. Without being aware of it, I was actually doing my best to erase the whole thing out of my mind. I was probably more depressed than I wanted to admit or show in spite of the comments of my doctors who repeatedly offered to treat me for that. I felt like in prison, like a convict because I could not live or travel like I used to and I could not talk to those who, I thought, would not understand. I became very isolated…
But too many friends and people around were attacked by this horrible crab, as we call it in France, and I could not help listening and being there for those who needed an experienced ear…. It forced me out of my own misery, out of my seclusion. In a way, I have been rescued by the disease itself…
However, I do not want to be a career or a professional listener but I am always here for those who ask.
I still don't know how my sons and my brother did feel about all this. I was totally depending on them and I must have been a terrible burden… Very few friends came and visited me… I did not want to share this experience or talk about it that much. I still don't, even if I believe I have come to terms with it. I haven't recovered my former professional level of activity yet. To-day, I feel well, urging to undertake everything in life that I always wanted to do but was not strong enough to achieve so far…I also need to work harder since I am becoming older… I know now that breast cancer is a disgrace, for sure, but lack of self-confidence and self esteem are a real threat for recovery. Love and success can only blossom again after those issues are resolved.
What I can see in the US, is that sharing means much more than it did to me in France at the time. Sometimes, at specific occasions or encounters, I talk with my American friends about all this and they look much more opening up than the French on these matters. This, obviously, helps them to keep their spirits high and fight with more efficiency. I don't feel like a convict in the US but more like a victim. This different approach makes me feel free, at last… and stronger.
I cross my fingers every morning and I feel much happier than I have ever been before, especially since I have been re acquainted to having a good time outdoors and doing a lot of exercise in particular in Northern Minnesota wilderness, and enjoying myself with good old friends as I used to many years ago at my first visit. I don't have the pink gear yet, but I definitely need it. Visiting good friends, enjoying nature into the wild and fishing walleyes and sunfish in the beautiful lakes of the Boundary Waters and cooking and getting back to basics have become my new favorite activities in your country… I feel happy again, now .
I hope my experience will give some clue to those who want to help.